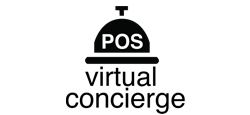 VirtualConciergePOS is an intuitive system for selling products online with the ability to keep track of complete user's purchase history. Each user has their own distinct login with their preferences of purchases ready for quick selection.
What is it?
A complete Point of Sale system designed to make online shopping an easier more personal experience.
Who is it for?
VirtualConciergePOS is ideal for an enterprise needing the implementation of an online store with the ability to make purchases and keep track of users transaction history to better learn from their clientele and give users the option for quick easy selection of
their most common products.
Why use it?
To sell product's more simple and easy, cater to a wider audience via the internet and to be able to capture and utilize valuable user information and make informed retail decisions based off what and how your clients shop.